Bringing the basics to the local community
Water 2 All is a not-for-profit organisation based in Melbourne, Australia.
We have teamed up with local businesses and Government agencies to distribute clean, bottled drinking water to the local community.
In addition to providing cleans water to those in need, Water 2 All provides real-world training, job-seeking assistance, and practical work experience to long-term unemployed and individuals with disabilities to give them the skills they need to stay competitive and find secure employment.
Our aim is to provide water distribution and job services.
Water Distribution: providing those communities, local governments and charities in need with 600ml bottled water.
Job Services: providing quality training and practical work experience to unemployed individuals, and assist them in their quest to find employment.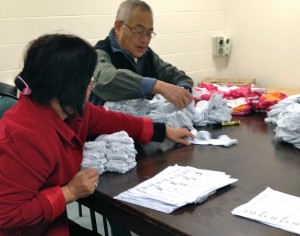 We are passionate about what we do
Our objective is to stand by our mission to be a supportive community not-for-profit organisation by:
Providing cleaning drinking water to those who do not have access to it
Promoting good health and clean water consumption
Ensuring those in need have necessary clothing
Working with charities and Government agencies to ensure clean water is easily accessible to all
Teaming up with Job Support Organisations to ensure those who are unemployed have access to training programs.
Connecting with local businesses to create a unified support system for the community
Supporting all job seekers regardless of ethnicity, disabilities or age barriers
Empowering job seekers with key life skills, real-world training, and practical work experience